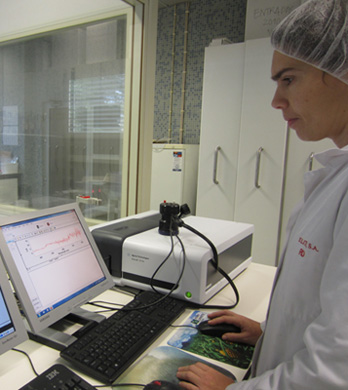 Quality Control

Our pledge to provide top quality products means all our products go through a careful in-laboratory control process, which starts with the choice of the raw material supplier.

Elite Especiarias's laboratory is suitably equipped so as to ensure complete safety and compliance with the specifications of the products provided. Internal analyses are validated and contamination control is carried out by an external laboratory.

Elite Especiarias ensures that the products are exempt from pathogens at all times. Each batch received goes through a microbial reduction process, hygienization and removal of foreign materials, contamination control, and the enforcement of food safety criteria.

The allergens policy implemented and periodically validated guarantees there is no cross-contamination.

Each batch supplied by Elite Especiarias is delivered with its respective CoA.